At one point in time, fashion was defined by leg-bearing mini skirts, and mid-riff-bearing crop tops. The more skin, the better, but has society finally reached a point where less is more? We saw Kim Kardashian attend the 2021 Met Gala in a black Balenciaga haute couture ensemble, covering every inch of her body – including her face – and Cardi B pose in front of the Eiffel Tower in a similarly conservative Richard Quinn look. So what's the industry's take on modest fashion?
Modest fashion, also known as Hijabi fashion, refers to less skin-revealing silhouettes, but the degree of coverage is dependent on the individual. Halima Aden, the first Hijabi model on the cover of Vogue, has walked for everyone from Max Mara to Tommy Hilfiger, while other brands such as Uniqlo and Nike have since taken notice, selling head scarves and championing inclusivity while also catering to a highly lucrative market.
READ MORE: I've Found The Perfect Summer Dress, And It's Only £18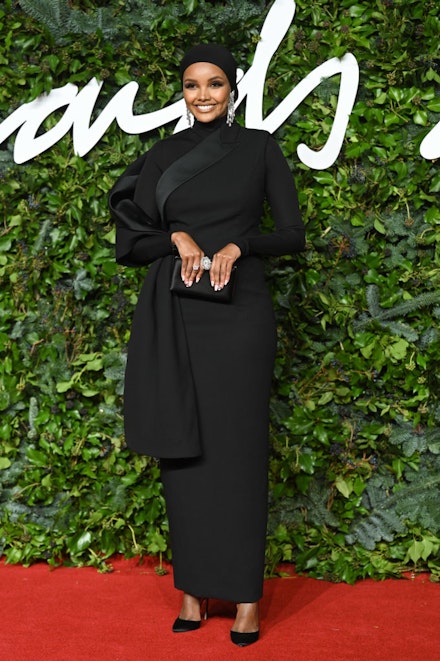 LONDON, ENGLAND – NOVEMBER 29: Halima Aden attends The Fashion Awards 2021 at the Royal Albert Hall on November 29, 2021 in London, England. (Photo by Karwai Tang/WireImage)
Hijabi influencers, particularly in the beauty sector, have dominated the narrative when it comes to modest fashion, breaking down negative stereotypes and paving the way for all women to unapologetically dress how they like. One such influencer is Hani Sidow (@hanihanss), also a columnist and author behind make-up guide Insta-glam. We spoke to Sidow about her favourite places to shop for modest clothing, styling tips and what modest fashion means to her.
What are some of your favourite places to shop for modest clothing and headscarves?
'When it comes to headscarves, my favourite place to shop is Voile Chic, they have the best materials – both chiffon and Jersey – and such a wide range of colours that are long-lasting and easy to style with everything. When it comes to modest clothing, I've recently loved shopping from small businesses I've found through Instagram and TikTok, for instance, Ayanah collections, Shop Empress and Amayah collections.'
What are your top tips for styling headscarves with dresses?
'I always follow the three colours rule and make sure the colours compliment each other. Nude and white hijab colours work well always with dresses but when it comes to a patterned dress, I'll pick one colour from the dress and use that as my hijab colour, also, depending on the material of the dress I decide between jersey hijabs for more causal dresses and chiffon for the more glam stuff.'
Who do you look to for style inspiration?
'I love scrolling through TikTok for style inspiration, where there are so many amazing creators styling current and statement pieces. I always find that to be a great resource for style inspiration.'
What does dressing modestly mean to you?
'Dressing modestly for me is more than covering up, it's how I carry myself, how I treat others and more importantly how I showcase my character and personality.'
The truth is, the industry still has a long way to go in terms of making clothes that are suitable for Muslim women, or women who simply desire to show less skin. Nevertheless, we've done a deep dive on the best dresses and matching head scarves, because they do exist if you know where to look.
Shop the best dresses and matching head scarves below.
READ MORE: These Summer Dresses Will See You Through The Heatwave, So Buy Them While You Still Can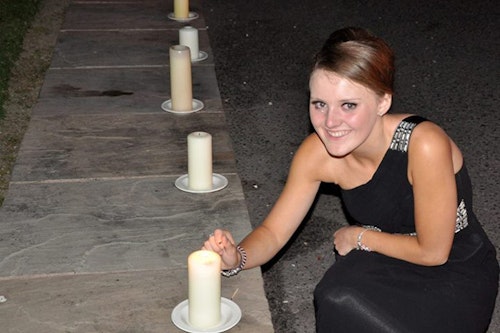 1 of 15
The Gen Dress is embroidered with intricate leaf patterns and geometric shapes, with a flattering cinch at the waist. It has an asymmetric hem, falling delicately by the ankles, and the frill detail by the neck is the perfect cherry on top.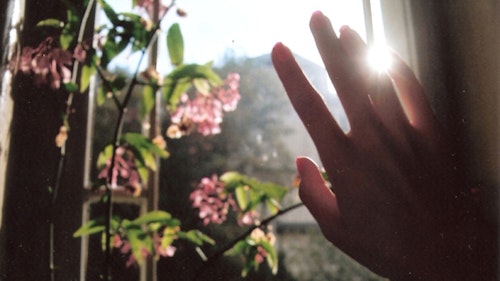 2 of 15
Find the perfect match to the Gen Dress in Voile Chic's comfy jersey fabric hijab, pre-sewn to fit around the face without the hassle of using pins.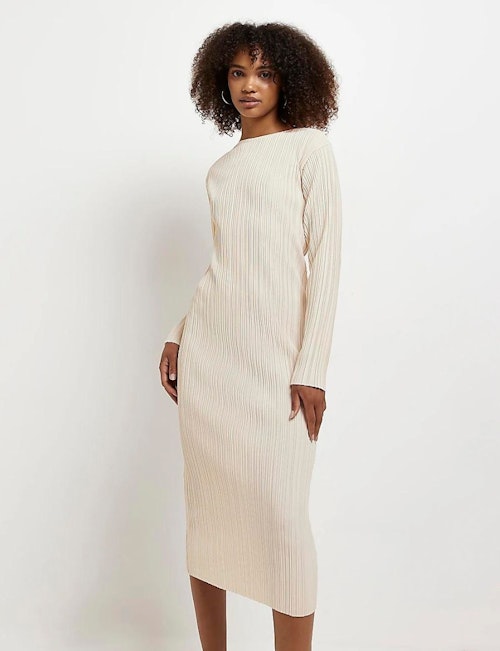 3 of 15
A versatile, timeless piece that can be worn over and over. The pleated fabric and ring detail at the back elevate this number from a day-to-day basic, to an occasion dress.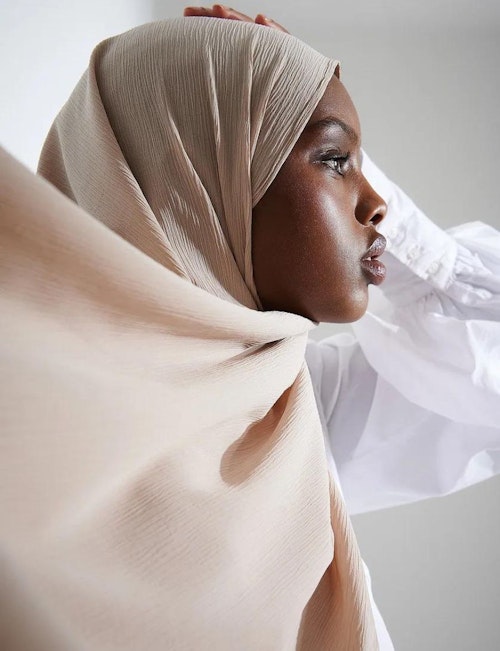 4 of 15
Finish your evening look with this textured rectangular headscarf that can be worn two ways.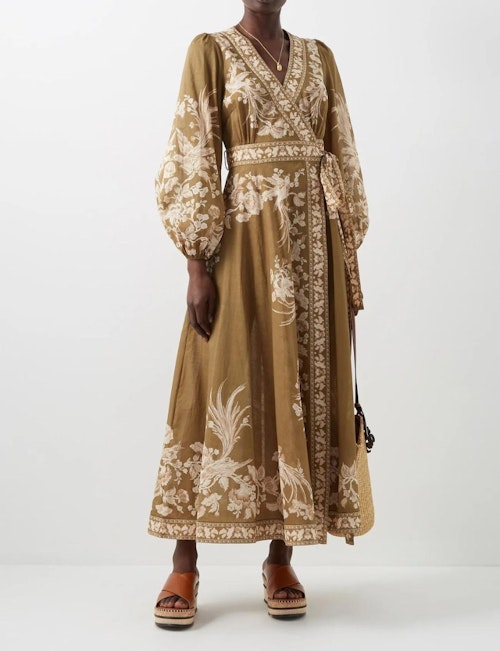 5 of 15
From Zimmermann's SS22 summer collection, this dress is designed with intricate florals and fluttering birds. Featuring a wrap silhouette and blouson sleeves, this piece is perfect for holidays.
6 of 15
The breathable construction of this hijab makes it ideal for hotter weather. Pair with the Zimmermann dress for a harmonious khaki moment.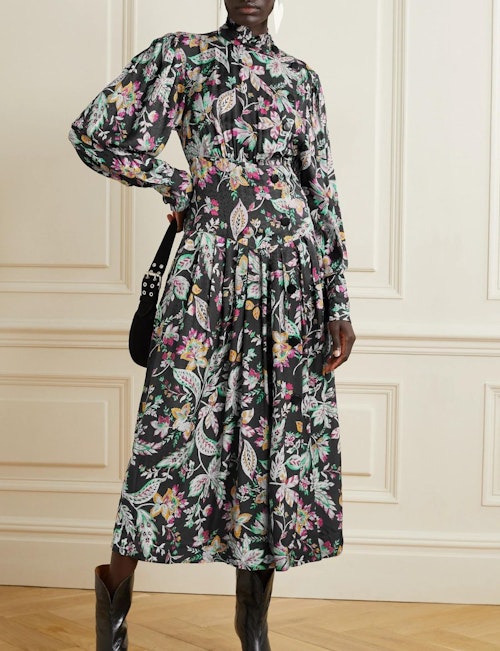 7 of 15
There's a lot to love about Isabel Marant's Etoile dress; from the voluminous sleeves to the gorgeous floral-print jacquard, this will quickly become a spring and summer staple.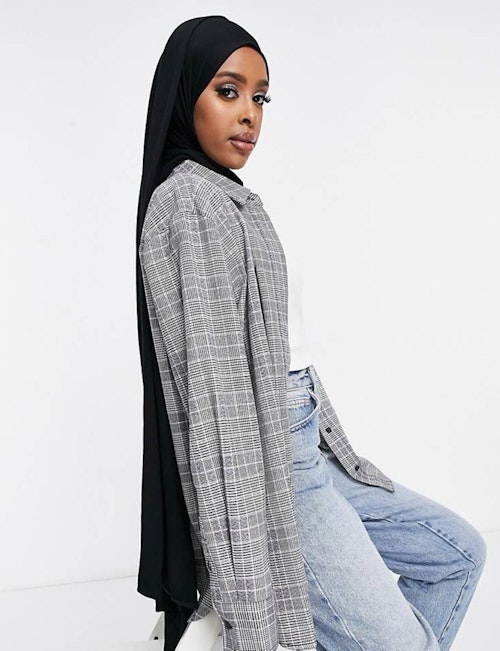 8 of 15
Balance out the bold florals with this simple ASOS DESIGN headscarf in black.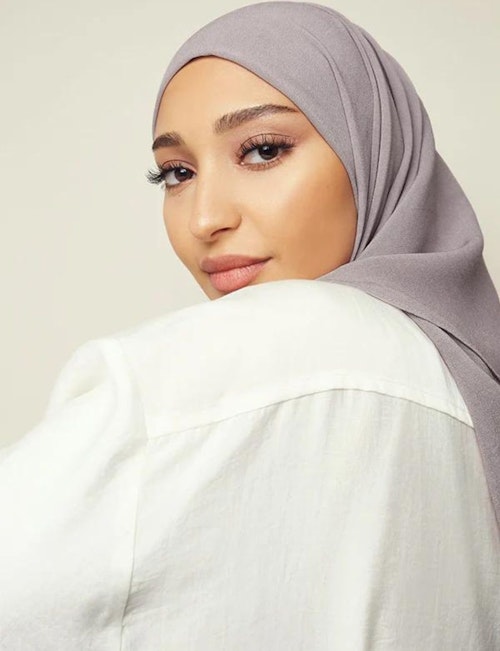 9 of 15
Pair the statement dress with this super comfy lavender headscarf.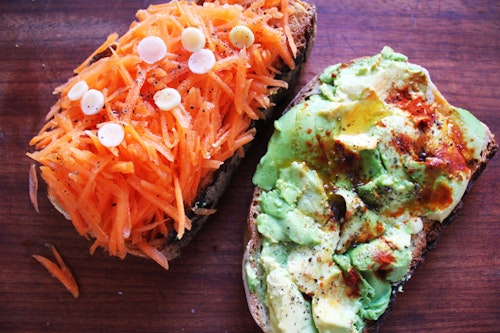 10 of 15
This sequin-embellished dress is ideal for black tie events or a more formal dress code. Emphasise the sparkle with statement jewels or dress down with simple accessories.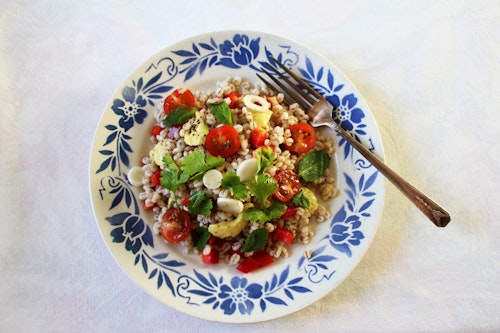 11 of 15
Add this green mint headscarf to your look for the perfect finishing touch.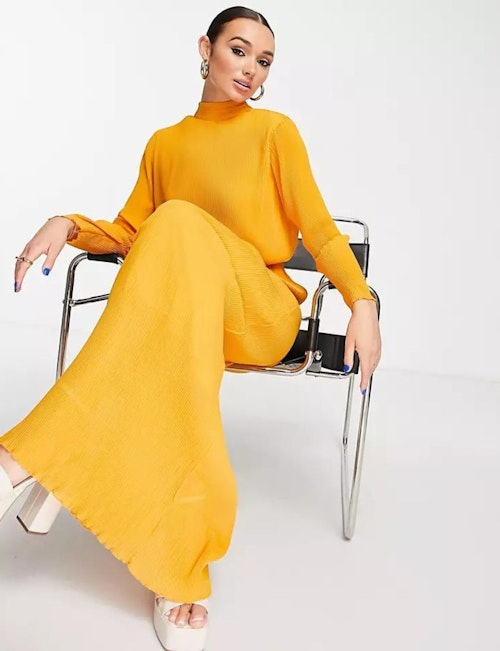 12 of 15
This dress may boast a simple silhouette but it's timeless, elegant and universally flattering. Choose accessories in an equally bright shade if you want to embrace colour or stick to muted hues to tone it down.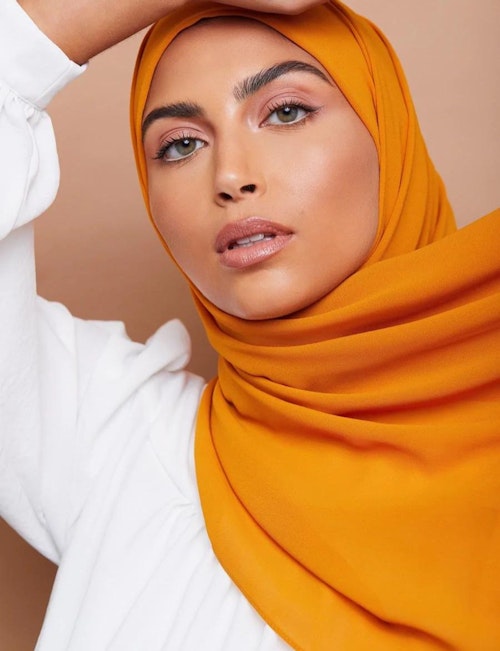 13 of 15
For every dress, Voile Chic has the perfect headscarf to match, and this mustard chiffon hijab is no exception.
14 of 15
Our next option is practically spring in a dress; a vibrant green adorned with bright yellow daisies, this flattering dress with a high neckline is equal parts playful and elegant.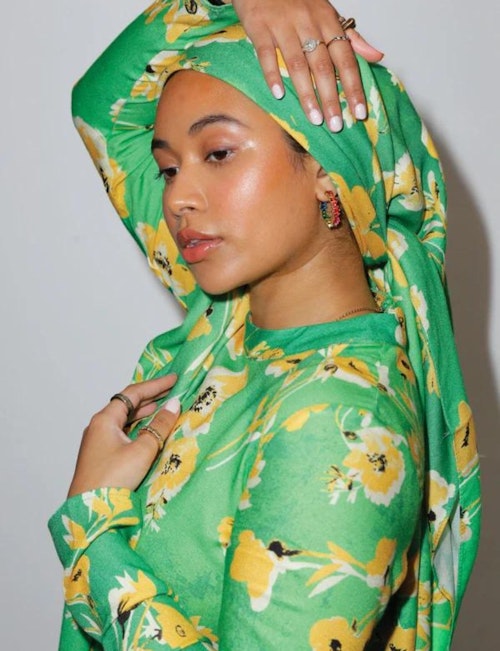 15 of 15
Identical in pattern, this matching headscarf means you'll look pretty in florals from head to toe.